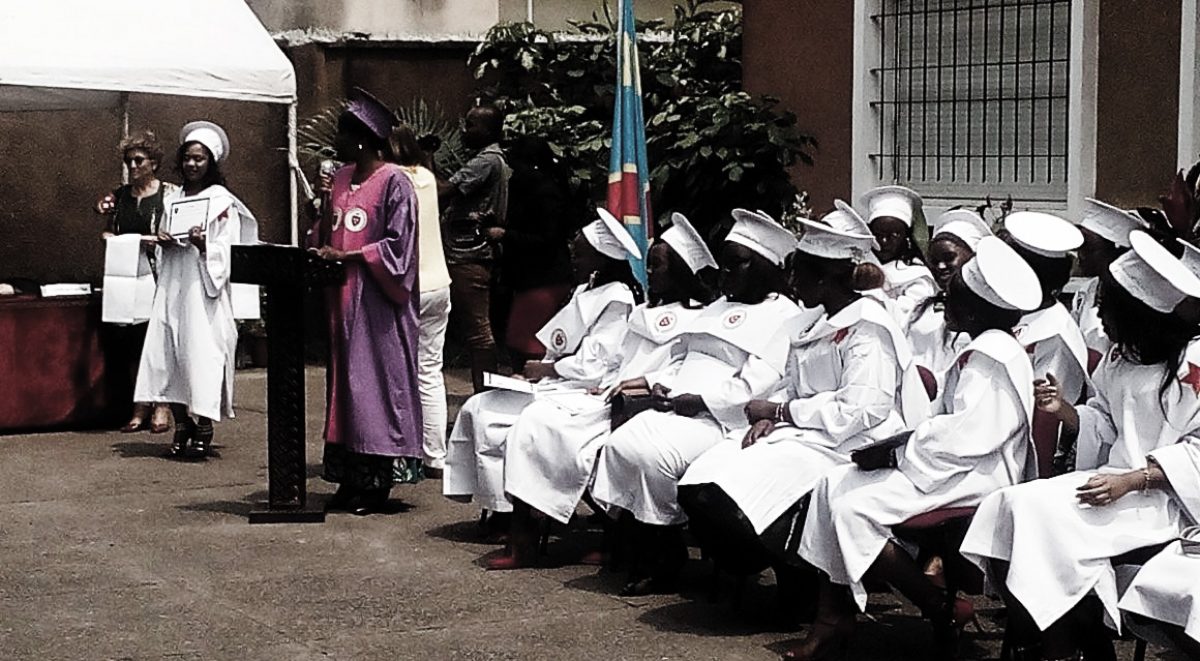 Bank Account Holder Name - This should be your name.
Your Bank Account Number - This is the number of your bank account.
Bank City - The City where your bank is located.
Bank Full Name - The full name of your bank.
Send the check to the next Address:
LINCCO
630 rue Sherbrooke Ouest, Bureau 400
Montréal, Québec, H3A 1E4 Canada
(Please mention in the check for which cause you donate).
Need
A lack of qualified nurses and midwives contributes to the Democratic Republic of Congo's low life expectancy, as well as its high rates of maternal and newborn mortality.
Action/results
LINCCO supports a variety of projects to improve the skills of nurses and midwives. This includes helping the Institute for Advanced Studies in Nursing to introduce and sustain a Master's program in health administration for nurses and midwives, with the first 20 graduating in 2018. LINCCO also provides scholarships for students in the Bachelor's program in nursing.
Annual overall funding objective: $30,000
$3,500 covers the travel and accommodation cost for a professor teaching in the Master's program
$1,500 covers the cost of a scholarship for a year for a Master's student
$1,500 cost of a scholarship for a year for a Bachelor's student
Details
Local partners: Congolese Centre for Culture, Training and Development; Centre for Advanced Nursing Studies
Canadian partners: Université de Montréal, Fondation Guy-Charron
ANNUAL OVERALL FUNDING OBJECTIVE: $30,000
• $3,500 - Travel cost for a professor (Master's program)
• $1,500 - Scholarship for a year for a Master's student
• $1,500 - Scholarship for a year for a Bachelor's student