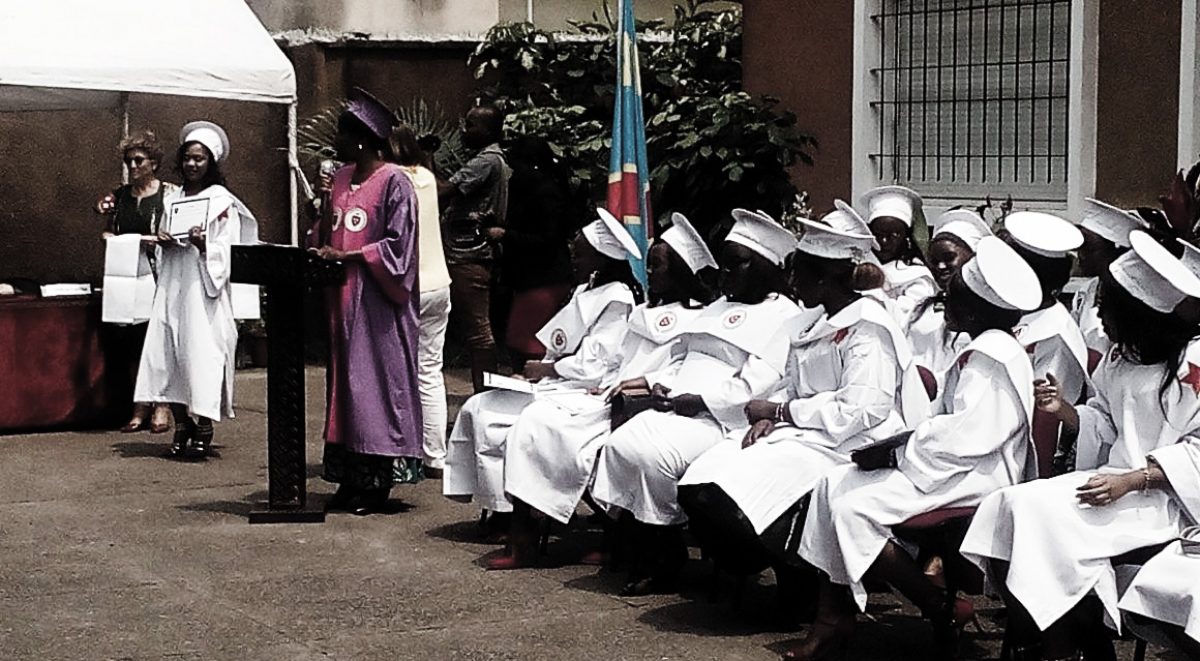 Bank Account Holder Name - This should be your name.
Your Bank Account Number - This is the number of your bank account.
Bank City - The City where your bank is located.
Bank Full Name - The full name of your bank.
Send the check to the next Address:
LINCCO
630 rue Sherbrooke Ouest, Bureau 400
Montréal, Québec, H3A 1E4 Canada
(Please mention in the check for which cause you donate).
Need
A lack of qualified nurses and midwives contributes to the Democratic Republic of Congo's low life expectancy, as well as its high rates of maternal and newborn mortality.
Action/results
LINCCO supports a variety of projects to improve the skills of nurses and midwives. This includes helping the Institute for Advanced Studies in Nursing to introduce and sustain a Master's program in health administration for nurses and midwives, with the first 20 graduating in 2018. LINCCO also provides scholarships for students in the Bachelor's program in nursing.
Note: Since 2019, a total of 32 professionals graduated with a Master's degree. These local trainers, now qualified, are able to take over from the MAPS program by passing on themselves a good part of the training previously given by foreign trainers.
In March 2021, a total of 21 students were writing their final paper.
Annual overall funding objective: $20,000
$3,500 covers the travel and accommodation cost for a professor teaching in the Master's program
$1,500 covers the cost of a scholarship for a year for a Master's student
$1,500 cost of a scholarship for a year for a Bachelor's student
Details
Local partners: Congolese Centre for Culture, Training and Development; Centre for Advanced Nursing Studies
Canadian partners: Université de Montréal, Fondation Guy-Charron
Goal: Providing D.R. of Congo with the nurses they desperately need
• $3,500 - Travel cost for a professor (Master's program)
• $1,500 - Scholarship for a year for a Master's student
• $1,500 - Scholarship for a year for a Bachelor's student