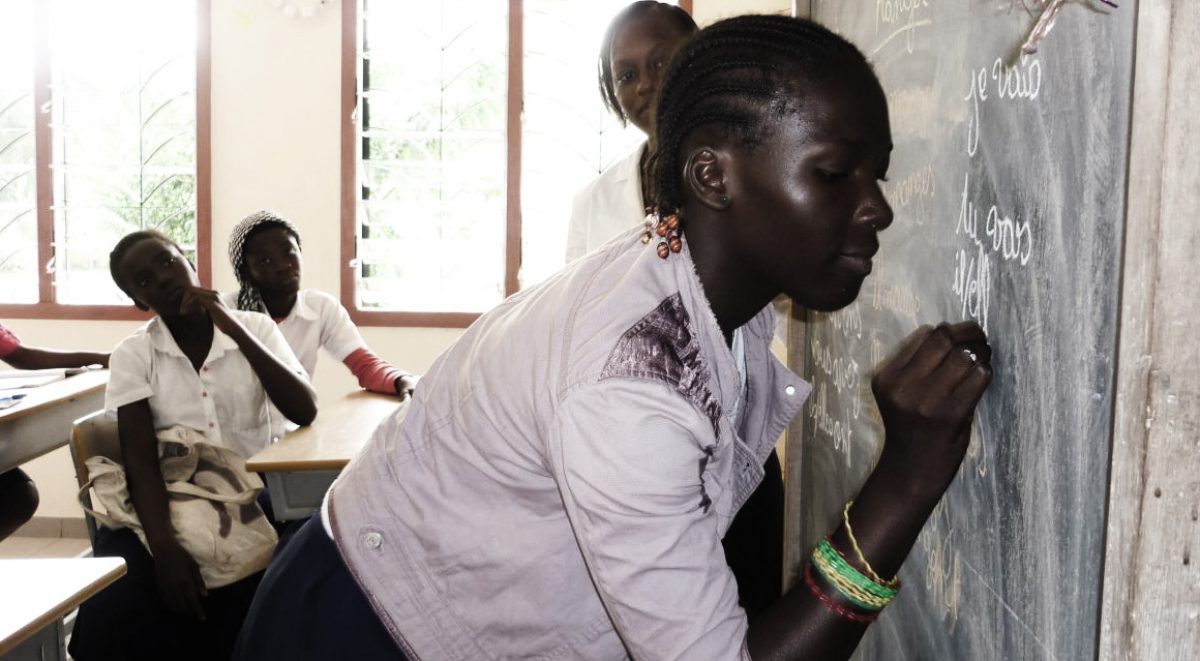 Bank Account Holder Name - This should be your name.
Your Bank Account Number - This is the number of your bank account.
Bank City - The City where your bank is located.
Bank Full Name - The full name of your bank.
Send the check to the next Address:
LINCCO
630 rue Sherbrooke Ouest, Bureau 400
Montréal, Québec, H3A 1E4 Canada
(Please mention in the check for which cause you donate).
Need
Many school-age children in Ivory Coast do not attend elementary school and nearly half of those who enroll do not complete their elementary education.
Action/results
Teachers receive training to upgrade their skills, allowing them to better teach the 25 girls who live in poverty and attend the school. The girls learn skills that allow them to obtain employment upon completion of their elementary schooling or continue their studies in high school.
Annual overall funding objective: $10,000
$400 covers a one-year student bursary (transportation and course materials)
$200 covers the transportation for one student
$40 covers a package of basic learning materials for one student
Details
Local partner: Association for Social and Cultural Development
Annual funding objective for 2022-2023 : $12,000
• $400 - Bursary for transportation and course materials
• $200 - Transportation for one student
• $40 - Basic learning materials for one student