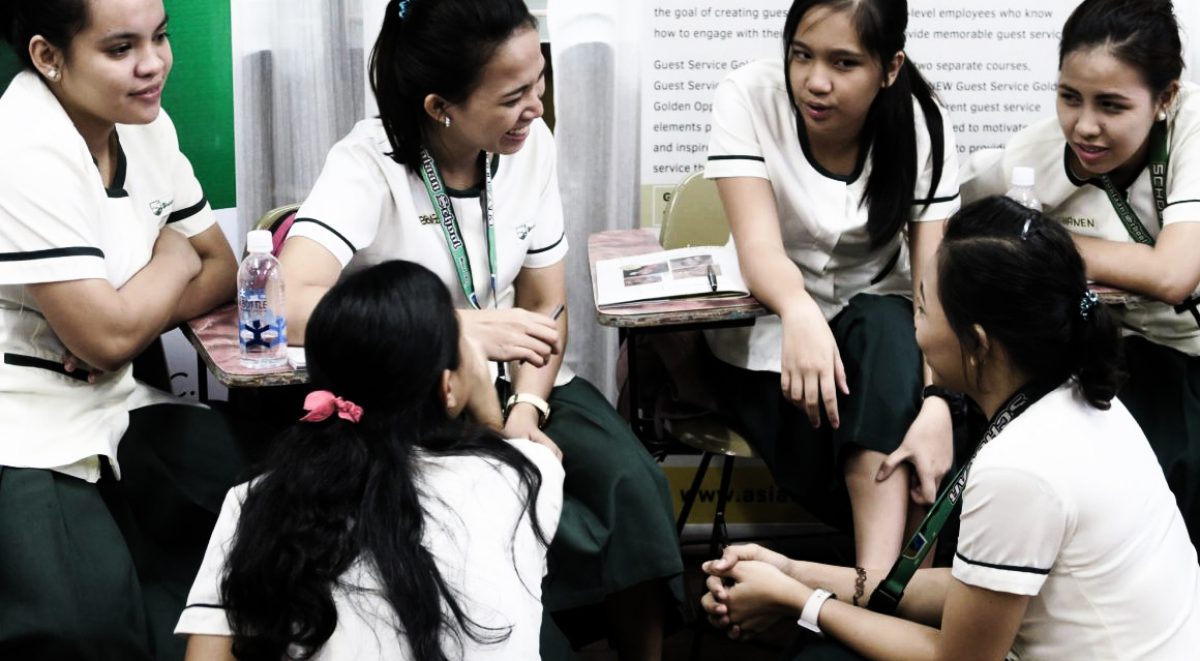 Bank Account Holder Name - This should be your name.
Your Bank Account Number - This is the number of your bank account.
Bank City - The City where your bank is located.
Bank Full Name - The full name of your bank.
Send the check to the next Address:
LINCCO
630 rue Sherbrooke Ouest, Bureau 400
Montréal, Québec, H3A 1E4 Canada
(Please mention in the check for which cause you donate).
Need
Many young women from low-income families have little or no opportunity to attend postsecondary schooling due to limited financial resources, thereby limiting their employment opportunities.
Action/results
Punlaan offers young women a two-year course in hospitality and hotel management. It gives young women who could not otherwise afford education the opportunity to gain employment with which they can support themselves and their families. Graduates have a 100 per cent employment rate.
Between 2016-2018, LINCCO funded 30 student scholarships for the transportation and practical class supplies in hospitality and hotel management.
Annual overall funding objective
As many $500 scholarships as possible
In 2020, Punlaan will expand enrollment and the need for more scholarships will increase.
Details
Local partner: Foundation for Professional Training, Inc. (FPTI)
To learn more about Punlaan:
Goal: Fund as many $500 annual scholarships as possible