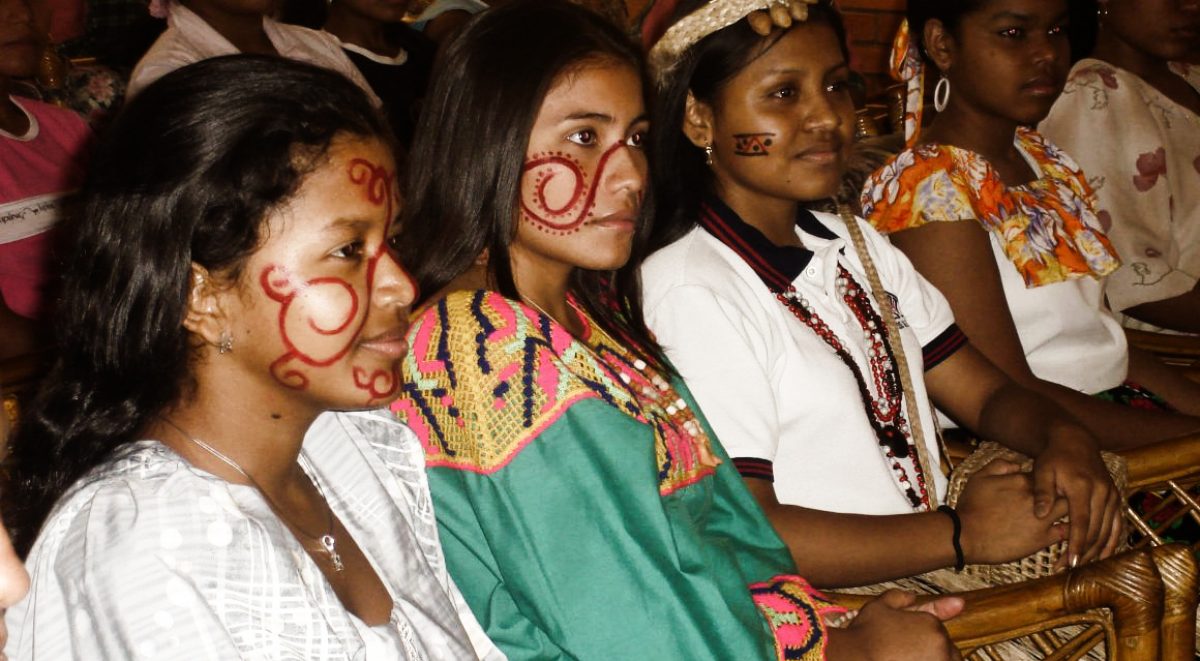 Bank Account Holder Name - This should be your name.
Your Bank Account Number - This is the number of your bank account.
Bank City - The City where your bank is located.
Bank Full Name - The full name of your bank.
Send the check to the next Address:
LINCCO
630 rue Sherbrooke Ouest, Bureau 400
Montréal, Québec, H3A 1E4 Canada
(Please mention in the check for which cause you donate).
Pitahaya Institute
Need
Venezuelans face shortages of food, electricity and medications that make daily living difficult and have resulted in millions leaving the country.
Action/results
Pitahaya Vocational Training School offers young women from low-income families a high school education with specialized training in hospitality that allows them to obtain employment to support themselves and their families.
Since 2016, LINCCO has helped Pitahaya through scholarships for students living at the school to pay for their education as well as lodging and meals during their studies.
Annual overall objective
10 scholarships of $500
Details
Local partner: Association for Art and Science
______________________________________________________________________________
Los Samanes High School
Need
In order to provide a better education to children from economically disadvantaged families, the Los Samanes school, located in Maracaibo, was created in 1984. In order to minimize the cost of schooling and to allow a greater number of students to attend, the decision was made in 2001 to share the physical space with Altamira School, which would occupy the premises in the mornings, while Los Samanes would hold classes in the afternoons, from 1:30 p.m. to 6 p.m.
The crisis that has been affecting Venezuela for several years has had a great impact on the ability of families to pay the monthly fees, which have been reduced again this year.
Action/Results
In order to keep students in school and encourage academic excellence, a scholarship program was started.
Annual overall objective
35 scholarships of $500 for the year 2023
______________________________________________________________________________
Drinking water problem at Pitahaya Vocational Training Institute
Need
In Venezuela, particularly in the city of Maracaibo, the distribution and quality of water is unreliable. Frequent interruptions in the water supply and poor water quality are a major issue.
The option of having drinking water delivered by tanker trucks was quickly discarded because, in addition to being costly, the quality of the water remains poor. Instead, the Pitahaya Institute opted for a longer-term solution: drilling a well, which already provides clean water with a regular flow.
However, a year after the well was installed, another problem arose. Because Maracaibo's groundwater has a high salt content, the school's metal pipes, installed in 1988, began to deteriorate and now risk contaminating the water.
Action/Results
There is an urgent need to install a reverse osmosis water filtration system and to replace some damaged pipes. The project amounts to $60,000.
LINCCO could not logically continue to provide scholarships to Pitahaya students when the school's water was in danger of contaminating them. We had to act quickly and find the necessary funds to complete the project. Fortunately, a generous donor was willing to cover a very large part of the costs.
Overall objective
We trust our donors will agree with our decision and we are confident we can count on your generosity to make up the difference between the cost of the project and the amount already donated.
10 scholarships of $500 for Pitahaya Institute - 35 scholarships of $800 for Los Samanes H.S.
Thank you for helping us pay for the cost of the water filtration system that Pitahaya absolutely needed due to the lack of drinking water.