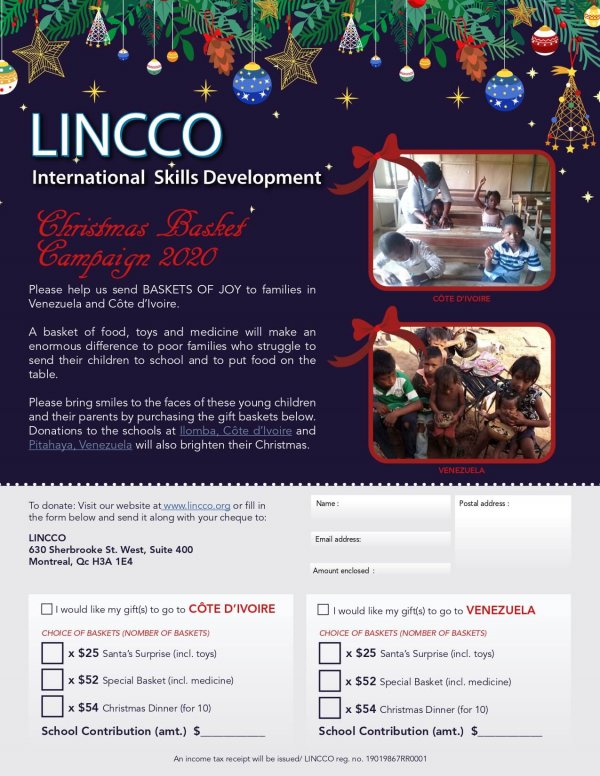 Christmas Basket Campaign 2020 for Côte d'Ivoire and Venezuela
A basket of food, toys and medicine will make an enormous difference to poor families who struggle to send their children to school and to put food on the table.
DONATE ON LINE via Canada Helps Website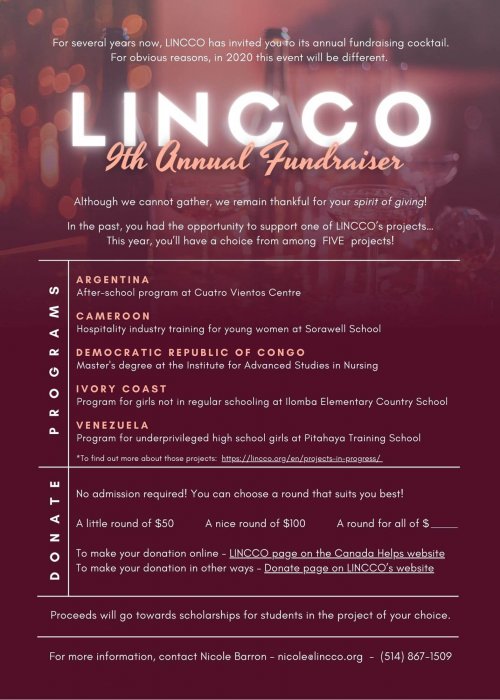 LINCCO 9th Annual Fundraiser
This year, you'll have a choice from amount five projects: . ARGENTINA . CAMEROON . DEMOCRATIC REPUBLIC OF CONGO . IVORY COAST . VENEZUELA - Learn more under the tab "On-Going Projects" and choose the round that suits you best !
DONATE ON LINE via Canada Helps Website
Female students at Ilomba Rural School, Bingerville, Côte d'Ivoire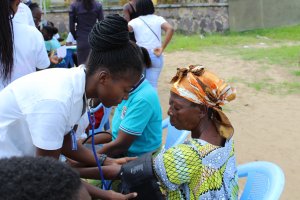 Nurses in training - ISSI (Institut supérieur en Sciences infirmières) in D.R. of Congo
https://www.lincco.org/grace-a-un-legs-testamentaire-lincco-appuie-dix-nouveaux-projets-2019-2020/?lang=en
Milk & Biscuits Project in Cameroon
https://drive.google.com/file/d/12MOYQDcaOiOHx0zW1HFY5eCjoUVlUiTb/view