Our online fundraising event for Filipino schools was a big success. THANK YOU !
A review of the event will follow in the next few days... You will soon find all the information by surfing under the "Past events' tab".
Punlaan & Dualtech Fundraising
Female students at Ilomba Rural School, Bingerville, Côte d'Ivoire
Each year, 20 to 25 out-of-school female students are upgraded to continue their studies in the traditional system or to obtain a professional diploma enabling them to enter the labour market quickly.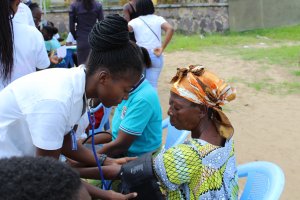 Internship students at ISSI (Institut Supérieur en Sciences Infirmières)
Enjoy your visit to the ISSI (Institut supérieur en Sciences infirmières) in D.R. of Congo
https://www.lincco.org/grace-a-un-legs-testamentaire-lincco-appuie-dix-nouveaux-projets-2019-2020/?lang=en
Through a benefactor's legacy, LINCCO supports ten new projects
In addition to the seven regular projects that LINCCO supports through donations from its loyal donors, since August 2019, ten new projects have received one-time support. Discover the scope of these projects in the following countries: Argentina, Brazil, Cameroon, Colombia, El Salvador, D.R. Congo, South Africa, Trinidad & Tobago, Venezuela. For more information, please go to the "NEWS" section...
Testimony of a student from Monte Verde, Colombia, who received a scholarship from LINCCO