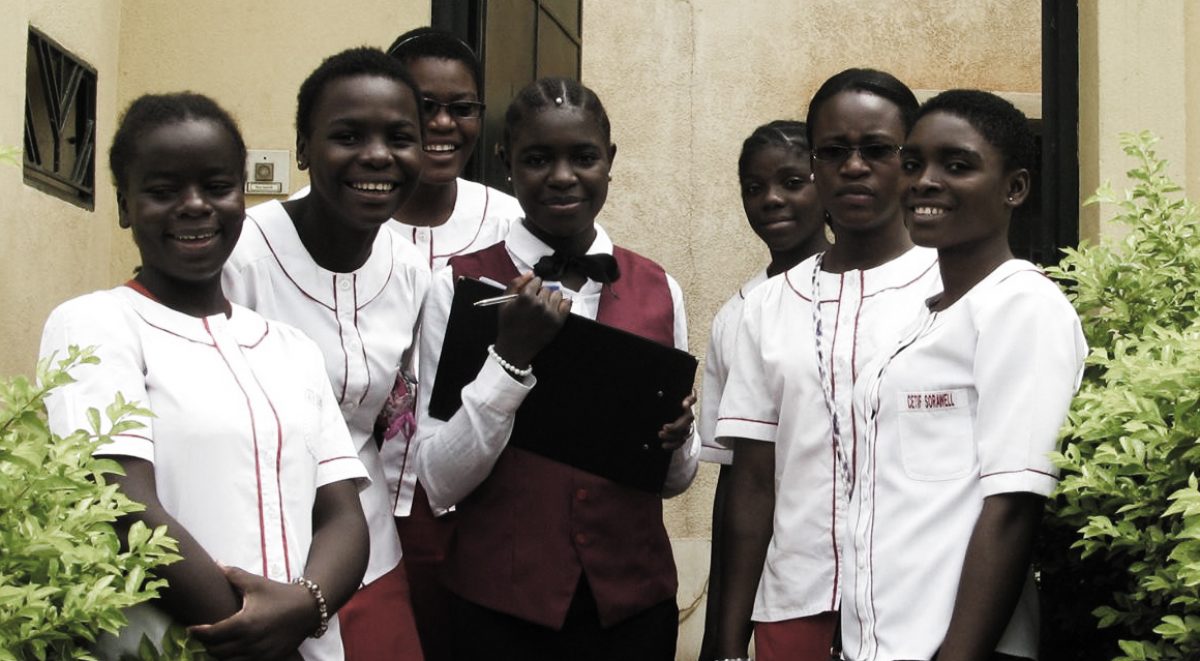 Bank Account Holder Name - This should be your name.
Your Bank Account Number - This is the number of your bank account.
Bank City - The City where your bank is located.
Bank Full Name - The full name of your bank.
Send the check to the next Address:
LINCCO
630 rue Sherbrooke Ouest, Bureau 400
Montréal, Québec, H3A 1E4 Canada
(Please mention in the check for which cause you donate).
Need
Young women from low-income families have few educational opportunities that could help them gain employment to improve their lives and that of their families.
Action/results
Training 18 young women in the capital of Cameroon to help them gain employment in the hospitality industry, thereby helping their families and allowing them to sustain themselves economically.
Overall funding goal: $9,000
$500 scholarships for 18 students
Details
Local partner: The Centre for Hotel and Hospitality Training Sorawell
Goal: Fund as many $500 annual scholarships as possible