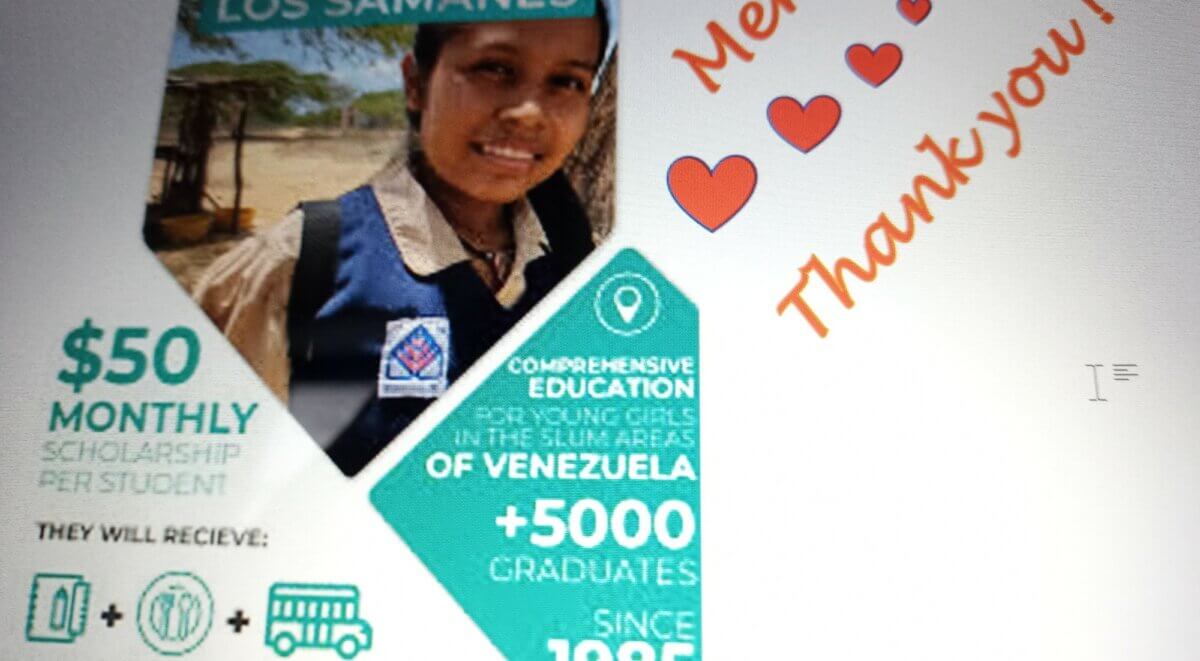 Goal: To provide 30 scholarships of $500 to female Venezuelan students by the end of 2022
The crisis that has been affecting Venezuela for several years has had a major impact on the ability of the families to pay the monthly school fees, resulting in some students dropping out of school.
The Valentine's Day collection invited you to donate even the value of a "Movie and Popcorn Combo for two" as a Valentine's Day gift.
Thanks to your precious donations, we are already able to offer five (5) scholarships. We will continue to solicit you throughout the year and will count on your generous support to help us reach our goal.