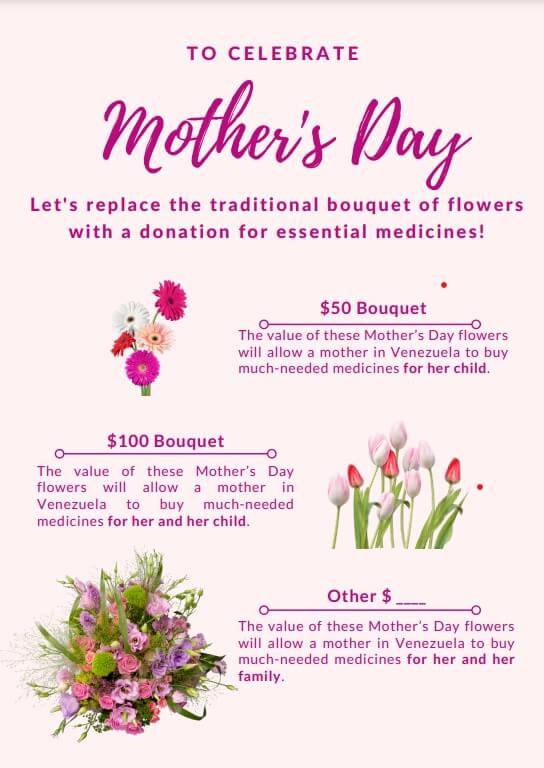 What could be more precious than being able to afford the medicine you need… or your child needs. Let's replace the "Flower Bouquet" with a "Gift" for Venezuelan mothers.
A big thank you to everyone who participated in one of the two Medicines Campaigns for Venezuela, either the Valentine's Day or the Mother's Day one (or both…).
Together, since the beginning of the year, we have raised close to $10,000.
Your promptness in responding to our appeals for help touches us deeply. From the bottom of our hearts, THANK YOU!
Of course, we will be sending this money to Venezuela on your behalf.