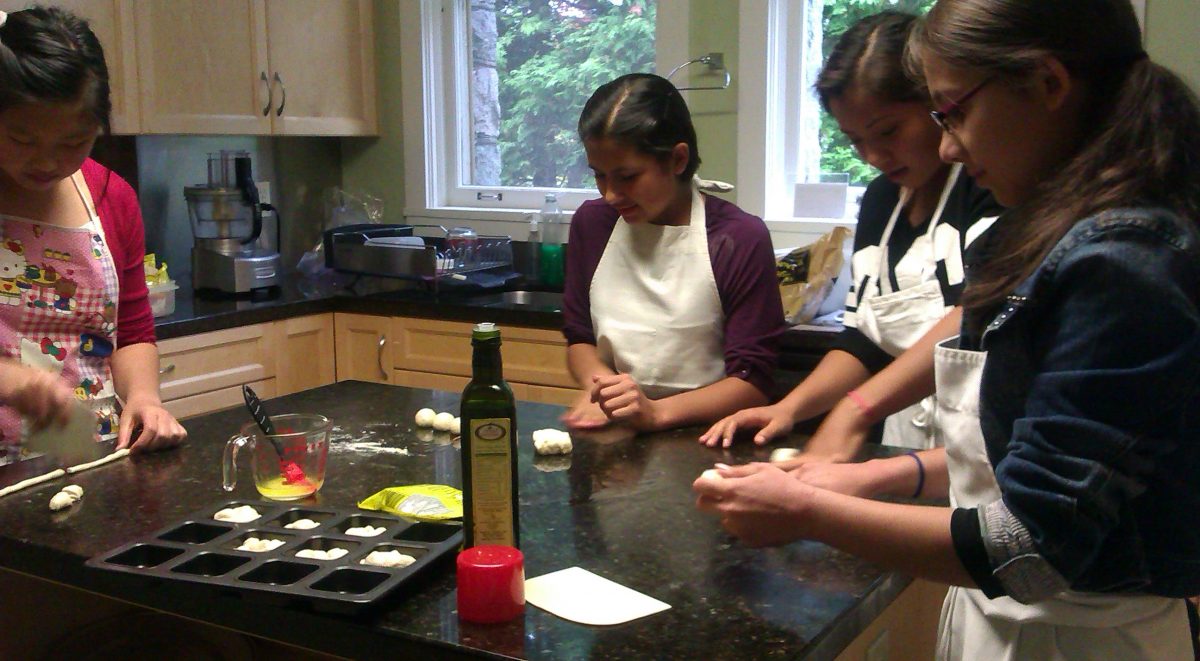 ''Bake to educate'' by CALA girls club in Vancouver
Dear LINCCO,
It is a pleasure to write to you on this occasion. We are CALA (Crestwell's Art of Living Activity) a club for High School girls in Vancouver. The club is led by Hospitality professionals who share their experience and skills with the girls through different formative activities and among these cooking. In the club we foster personal growth as well as teamwork, social conscience, and service for others.
We understand that LINCCO's aim in Ivory Coast is to upgrade teaching skills and to support students in their primary education at Ilomba rural School, Bingerville. We identified with this mission because, like you we believe, it's through empowering others how we create long lasting effects in the community.
We used the club time to bake cakes and cookies and sold our products to fundraise. Our goal was to raise $400 in 3 months, and we are very happy to send you $620. It took commitment and little sacrifices from the girls as well as support from the people that know us, it is our hope that our small contribution can make a difference in somebody's life.
We thank you for giving us an opportunity to help and although we cannot commit to helping on a regular basis, we will certainly keep LINCCO in mind in our future activities.
Yours truly,
The CALA club Anna, Bev, Maria, Michelle and Valeria and the leaders Coeli, Phae and Edith.