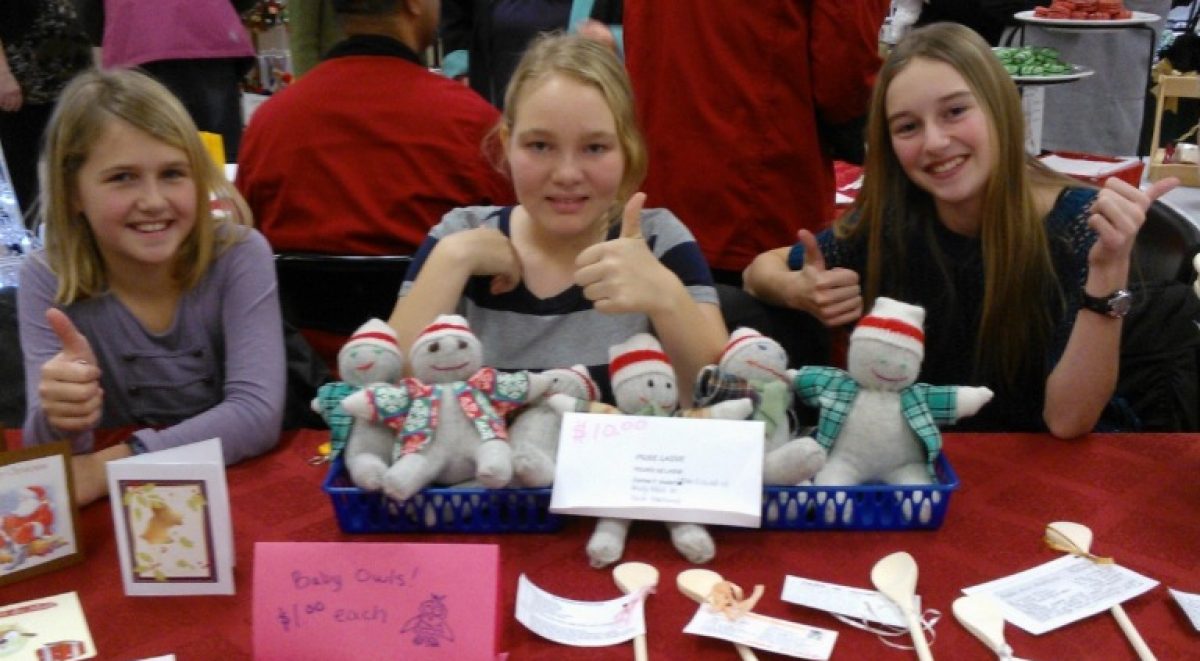 Our "Pure-Laine" Adventure
Three years ago, when we were in 4th grade at Birchwood Elementary School in Saint-Lazare, our teacher, Diane, introduced us to community service with a project that involved making dolls from wool socks. These dolls, which we named "Pure-Laine" or, in English, Pure Wool, were sold by our teacher and several young helpers to raise funds for community and humanitarian organizations.
Our teacher, Diane, helped us discover the work that LINCCO does across the globe. We selected one of LINCCO's projects to support: Monkole Hospital in Democratic Republic of Congo. A few of us young students formed a group to make hundreds of Pure-Laine dolls. Over the past three years we have sold them at several public events in the Vaudreuil-Soulanges area.
We have taken advantage of these events to inform people about the humanitarian work that LINCCO does in Kinshasa, DRC. We have succeeded in raising $1000.00 for this cause.
We want to continue to support LINCCO through the sale of our "Pure-Laine" dolls and we hope to encourage other young people in Quebec and beyond to join us in this undertaking.
Thank you to our teacher, Diane, for starting us on this great adventure.
Justine and Amély