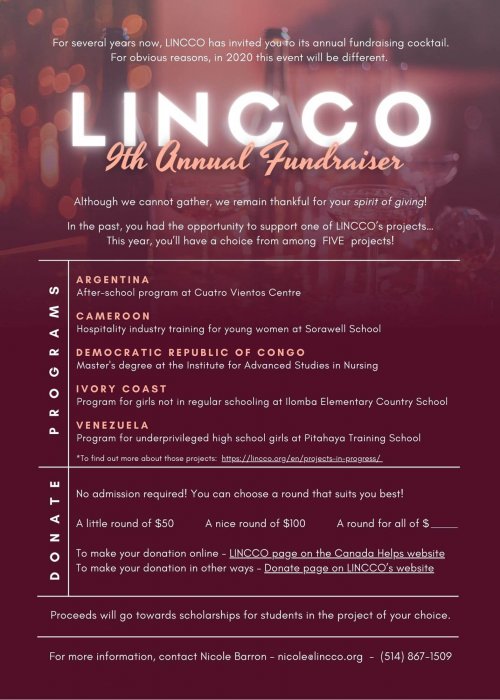 Although we could not gather, we are thankful that you kept your spirit of giving !
By choosing the round of their choice, our donors were able to support five projects in Argentina, Cameroon, D.R. Congo, Ivory Coast and Venezuela. Such generosity!
Our donors did not want to break with the November tradition of supporting LINCCO. Although the needs are great all over the world, they are even greater in the countries we have targeted and we are committed to maintaining their respective projects.
Since it was impossible to meet face-to-face, you entered the "fictitious cocktail" game and your donations amounted to $8,000, an amount close to what we had raised in previous years (once expenses were subtracted).
Of course the music, the wine and, above all, the pleasure of getting together as every year was not there, but your loyalty to support our projects was there and could only warm and fill the hearts of all, in these difficult times.
It's only a postponement, as next year will mark the 10th Anniversary of the LINCCO Cocktail and we look forward to seeing you all "in person" again!